Abrasion Resistant Rubber
Abrasion Resistant Rubber
Xem thêm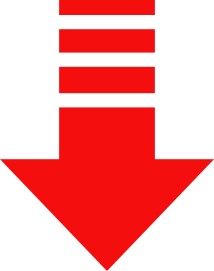 Abrasion resistant rubber
We offer NR-BR super abrasion resistant technical rubber for all your wear and abrasive applications.
The mechanical properties and thermal aging properties of natural rubber (NR) and polybutadiene rubber (BR) blends at different blending ratios are different.
Both tensile and tear strengths of NR/BR blends increase with increasing NR content. BR has a higher compression stiffness than NR. The deformation of BR is less than that of NR under the same load conditions.
With regard to aging properties, both tensile stress and strain of NR/BR blends decrease after prolonged aging. In addition, the stress loss of BR is lower than that of NR, meaning that the aging resistance property of BR is superior to that of NR.
Black High Abrasion Rubber - 60° shore
Black High Abrasion Rubber Grade 60° Shore is a high abrasion resistant rubber sheet material particularly suitable for applications such as snow plough rubbers, scraper blades, wipers and hard chute lining.
Black High Abrasion Rubber Grade 60° Shore is commonly used for sacrificial quarry linings and slurry handling plants, target backing curtains, fabricated parts and seals, and tank and silo linings.
It is a Styrene Butadiene Rubber with a hardness of 60° shore. Thickness' of 15mm to 25mm are available with heavy-duty fabric backing.
The SBR rubber is not recommended to be use with oils, acids, greases, fats and ozone.
The above High Abrasion rubber sheeting is manufactured from top quality virgin materials and ingredients meeting high standard of performance
Material Profile: See above
Thickness: 1.5mm to 25mm
Sheet Size: 1.4m wide in 10 and 20m rolls
Finish: Plate finish
Cutting: Standard press-tools (full steel construction advised)
General specification
Applications:
Suitable for applications such as snow plough rubbers, scraper blades, wipers and hard chute lining. Black High Abrasion Grade 60° Shore is commonly used for sacrificial quarry linings and slurry handling plants, target backing curtains, fabricated parts and seals, and tank and silo linings.
Not recommended with:
not recommended to be use with oils, acids, greases, fats and ozone.
Temperature resistance °С
- 40/+70 ºC
Thickness
1, 2, 3, 5, 6, 8, 10, 15, 20, 25 mm
Technical datasheet

SBR Abrasion resistant rubber - Shore 60