Acid Resistant Rubber
Xem thêm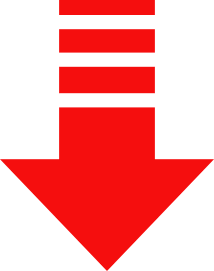 Acid resistant rubber
The acid resistant rubber is based on Synthetic-Isoprene rubber + Butadien Rubber. Cis-isoprene synthetic rubber is a product of isoprene polymerization in solution in the presence of catalyst based on titanium compounds.
This special acid resistant rubber modification can stand the attack of acetone, weak acids, alkalies, alcohols. The acid resistant rubber is with increased resistance to acids, alkalis and temperature.
The acid resistant rubber is swelled by Petroleum products, Vegetable oils. It is weather proof and has good resistance to aging.
Acid resistant rubber sheets of Butyl have excellent performance against alkalis, acids and gases. This characteristic of acid resistant rubber, along with its flexibility and endurance against aging makes it frequently used rubber for many industrial applications.
Acid rubber is mainly used for sealing and protection in the chemical industry where there are high concentrations of mineral acids, alkalis and others - in companies such as phosphate plants, fertilizer plants, plants for caustic soda and more.
Properties of the acid resistant rubber:
If the mix of the acid resistant rubber is carefully selected it has an excellent tensile strength
Acid resistant rubber has very low permeability to gases and air
Acid resistant rubber has excellent resistance to ozone oxidation and sunlight
Acid resistant rubber withstands perfectly temperatures between -45º C to + 130º C in normal ingredients, and even more with special formulations such as vulcanized acid resistant rubber
Acid rubber has excellent flexibility which makes it ideal for pads and shock vibration applications
Acid resistant rubber has moderate resistance to abrasion and deformation
This type of rubber is resistant against chemicals, most inorganic products and is highly resistant to mineral acids, alkalis and solutions of acids. Not recommended for use with oils and hydrocarbon solvents.