Basalt fibers cloth
Xem thêm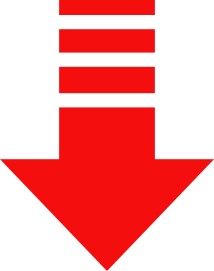 Basalt fibers cloth
Basalt fibers cloth is similar to carbon fiber and fiberglass, but basalt fabric has better mechanical properties than fiberglass and is lower in cost than carbon fiber.
It can stand 980 °C and is used as a fireproof textile in the aerospace and automotive industries and can also be used as a composite to produce a wide range of products.
The basalt fabric has high strength and excellent shock resistance - it's also good for ballistic applications. The basalt fiber cloth is a low cost alternative and can replace carbon fiber in some applications including filament winding.
This type of high temperature basalt cloth has also good light resistance, good fatigue and corrosion resistance properties. The basalt fibers cloth doesn't need any special processing equipment and is easy to handle and process.
The basalt fabric is environment friendly and can be recycled - it exhibits no health and safety risks. The basalt fibers cloth is compatible with many resins - unsaturated polyester, vinyl ester, epoxy, phenolic, etc.
Basalt fabric
Basalt Fabric yarns are woven from continuous-filament basalt. Basalt Fabrics are yarns manufactured to varying thickness, weight, weave pattern and weaving technique according to end-use requirements:
• Good adhesion characteristics for coatings
• Non-combustible and fire-resistant
• Excellent tensile strength
• Maintains integrity at temperatures up to 982C
• Resistant to electromagnetic radiation
Basalt Fabrics for high-performance applications from construction to clothing:
• Fire curtains for fire protection and containment (Tested and certified to BS 476)
• Wall laminate to enhance burn-through times to meet building codes and regulations
• Filtration material for industrial emission stacks and bag-houses
• Roof protection from fire devastation
• Fireproof clothing
• Reinforcement in composites
• Electromagnetic shields
Use Basalt Continuous Fibers for products requiring high temperatures, chemical resistance, long life, mechanical strengths and low water absorption properties.
General specification
Applications:

• Fire curtains for fire protection and containment (Tested and certified to BS 476)

• Wall laminate to enhance burn-through times to meet building codes and regulations

• Filtration material for industrial emission stacks and bag-houses

• Roof protection from fire devastation

• Fireproof clothing

• Reinforcement in composites

• Electromagnetic shields

Characteristics

BASALT WOVEN FABRIC STANDARD PRODUCTS
STYLE
WEIGHT
(GM/M)
THICKNESS
(MM)
BT5
160 ±15
0.15 ±0.015
BT8
210 ±20
0.18 ±0.02
BT10
225 ±20
0.17 ±0.02
BT11
380 ±25
0.29 ±0.03
BT13
260 ±25
0.25 ±0.03
TBK100
210 ±25
0.19 ±0.085
TRB 0.6
850 ±80
0.6 ±0.1

Temperature resistance °С
980 °C
Weight:
2,75 g/cm3
Technical datasheet

Basalt Fabric