Camprofile Gaskets
Xem thêm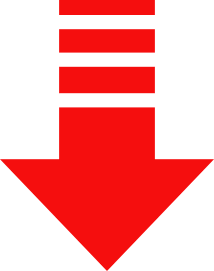 Camprofile Gaskets
Grooved gaskets offer safe sealing with extreme operating conditions like temperatures up to 550°C and pressure up to 400 bar.
For corrosion-technical reasons we deliver primarily grooved gaskets from high-grade steel with a graphite layer in a thickness of 0.5 mm per side. Thereforе the gasket thickness in the state as delivered is 4 + 1 = 5 mm. Applying an optimal state of moldability within the state of installation an excess length of roundabout 0,15 mm of graphite will remain over the cams. This causes protection damage of the flange surfaces based on highest deneness.
Our standard-product programme offers 4 profile types for grooved gaskets.

Characteristics
• The wide seating stress range (minimum to maximum seating stress) of the camprofile gasket makes it:
- Highly suitable for varying temperatures and pressures.
- Less sensitive to assembly faults (inaccurate bolt tensioning).
- Suitable for light and heavy designed flanges.
• Dependent upon the layer material camprofile gaskets can resist
temperatures up to approx. 1000°C.
Camprofile cores are re-usable after cleaning, inspection (including profile tracing) and relayering with new sealing material. This is of particular interest in the case of costly heat exchanger gaskets (when using Monel® for instance, and other exotic materials).
Material basic body: Steel - 1.4541, 1.4571, Other materials on request
Gasket layer: Pure graphite - PTFE - in special cases also silver
Gasket thickness: with pure graphite layer: 0,5 mm per side
Application limit
Tmax = - 20°C to 550°C; pH = 0 - 14
P up to 400 bar (> 400 bar on request)