Food Safe White EPDM Sheet
Food Safe White EPDM Sheet
Xem thêm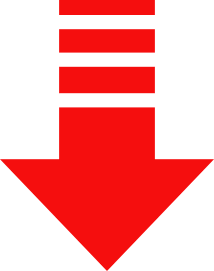 Food Safe White EPDM Sheet
White EPDM rubber is safe for use with foods and is a premium grade synthetic rubber sheet, made from a blend of EPDM and SBR polymers. It is specifically designed to display good ozone and high temperature resistance/up to 90-120 C/. This makes our White EPDM sheets suitable for outdoor applications with exposure to weathering and UV.
White EPDM sheet has good physical properties including mechanical strength and will also display resistance to a wide range of chemicals, acids and alkalis.
White EPDM rubber is manufactured from ingredients approved for use in the food and beverage industry, is non marking and is suitable for applications which require long term contact with food.
The products made of white EPDM rubber are suitable for use in food manufacturing and handling applications.
gaskets and seals in the food industry;
white EPDM rubber pads and strips used with foods;
EPDM rubber Lining in food handling applications;
lagging of pulleys and belting;
white EPDM rubber Food grade skirting and curtains;
variety of sealing applications;
WHITE EPDM SHEETING FOOD QUALITY
FEATURES
EPDM, white, food grade, meeting regulation (EC) 1935/2004 (European legislation)
• Meeting european regulations (EC) nº 1935/2004 and 2023/2006
• The material is in compliance for Rubber articles intended for repeated use for contact with aqueous food
• Quality certificate available under request
ADVANTAGES
Very good resistance to ozone and ageing
Excellent temperature resistance (- 40/+ 115 ºC)
Good ratio quality/price
| | |
| --- | --- |
| Good Compression set | High Temperature Resistant |
| Food Safe | Weather Resistant |
| UV Resistant | Ozone Resistant |
Matte finish to guarantee a good surface finished quality, to secure an easy unrolling, and to facilitate adhesive bonding processes
BENEFITS
Performance
Legality
Hygiene, cleanliness
Food safety
APPLICATIONS
Gaskets or washers cutting and manufacturing of pieces for general purpose applications in contact with:
foodstuffs
water (maximum temperature + 100 °C)
oxidizing and non oxidizing diluted acids
Non suitable for contact with oil or vegetable fats.
MAINTENANCE RECOMMENDATION
Always follow manufacturer warnings and instructions when using any cleaning product.
General specification
Applications:

Gaskets or washers cutting and manufacturing of pieces for general purpose applications in contact with:

• foodstuffs

• beverages

• pharmaceuticals

• cosmetics

Temperature resistance °С
- 40/+ 115 ºC
Thickness
1, 1.5, 2, 3, 4, 5, 6 , 7, 8, 9, 10 mm
Color
White
Technical datasheet

White EPDM rubber sheeting - FOODSAFE - TDS