Gioăng LATTY | Nhập Khẩu Gioăng LATTY | Phân Phối Gioăng LATTY
Xem thêm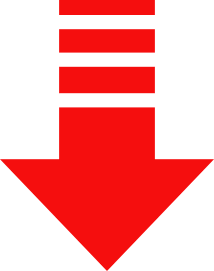 INDUSTRIAL SEAL - THE FRENCH SPECIALIST
Over 95 years of manufacturing industrial seal in France
Founded in 1920, GROUPE LATTY is managed by Christian-Xavier Latty. From the outset, the Group's customers have benefited from its know-how in the design, creation and development of manufacturing processes for sealing solutions.
At its plant at Brou, France, GROUPE LATTY designs and manufactures products that satisfy the most demanding industrial requirements.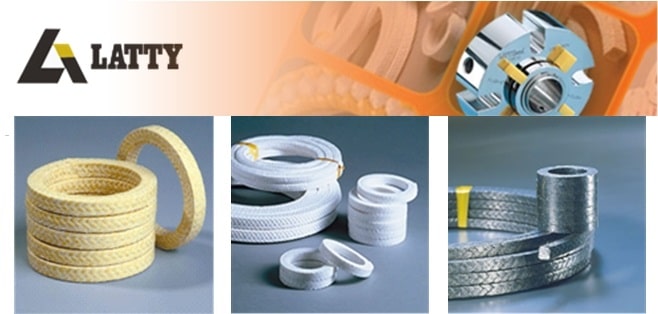 GROUPE LATTY covers a broad spectrum of sealing-related products including:
packings (mechanical packings)

mechanical seals

rotary unions

static seals and flange gaskets
A reputation for quality
GROUPE LATTY has built up its reputation by adhering to very strict quality rules that guarantee the reproducibility and security of its products.
Latty products are essential in ensuring the leak-tightness of complex industrial processes.
Our products' added value - the quality and durability of the raw materials used - enables our customers:
to limit the release of gases into the atmosphere (fugitive emissions)

to ensure security and protect the environment

to reduce maintenance costs

to extend the lifetime of the production plant.

R&D, test laboratory
GROUPE LATTY invests an average of 5% of its annual revenue in research and development for new products and processes. The company has built a test laboratory at its production site in order to be able to test its products under optimum conditions and on customers' own equipment.
Seal-using industries:
food processing,

sugar processing,

chemicals,

petrochemicals,

pharmaceuticals,

water treatment,

pulp and paper,

energy production,

aeronautics, automotive and shipbuilding,

mining,etc.
Our products are also used by a large number of OEMs to manufacture pumps and industrial valves and fittings.
XEM THÊM: Gioăng Cao Su
III. CÁC CHẾ ĐỘ ĐẢM BẢO QUYỀN LỢI CHO KHÁCH HÀNG
Chế Độ Bảo Hành: Thời gian 12 tháng theo tiêu chuẩn lắp đặt và sử dụng của nhà sản xuất.
- Phương thức vận chuyển: Miễn phí vận chuyển trong vòng 20 km nội thành HÀ NỘI
- Ưu đãi: Công ty sẽ ưu đãi chiết khấu trên giá bán cho các cửa hàng, đại lý và đối tác lấy số lượng nhiều.
- VINDEC cam kết cung cấp đúng chủng loại sản phẩm do chính hăng sản xuất mà chúng tôi đang cung cấp, đảm bảo chất lượng, đúng nguồn gốc, đầy đủ chứng từ nhập khẩu.
- Tiến độ giao nhận hàng nhanh, giá thành cạnh tranh để giảm thiểu những chi phí thương mại của Quý khách hàng.
IV. MUA VAN BI ĐIỀU KHIỂN ĐIỆN.
- VINDEC là địa chỉ phân phối Van KITZ uy tín tại Việt nam có thể làm hài lòng khách hàng với năng lực đội ngũ nhân viên có kỹ thuật trình độ kỹ thuật cao, được đào tạo chuyên nghiệp bài bản của hãng.
- Quý khách hàng có thể tìm kiếm hoặc Download về máy Catalogue sản phẩm Van KITZ của hãng tại Website của chúng tôi với thông số kỹ thuật rõ ràng chính xác nhất của hãng tại: VAN BI ĐIỀU KHIỂN ĐIỆN
- Thêm vào đó, VINDEC tự tin là nhà phân phối Van công nghiệp hàng đầu tại Việt Nam, bởi chúng tôi có Kho Hàng tại Hồ Chí Minh và có Kho Hàng + Xưởng Sản Xuất với diện tích trên 1.000m2 tại Hà Nội.
- Với phương trâm "CHẤT LƯỢNG CỦA CHÚNG TÔI - THƯƠNG HIỆU LÀ CỦA BẠN) VINDEC với năng lực và kinh nghiệm trên 12 năm cùng với đội ngũ kỹ sư giầu chuyên môn, chúng tôi tự đáp ứng được các dự án lớn về hàng Van Công Nghiệp và Gioăng Vật Liệu Làm Kín Tại Việt Nam. Hãy liên hệ với chúng tôi khi bạn có nhu cầu về Van Công Nghiệp và Vật Liệu Làm Kín, chúng tôi luôn đồng hành cùng phát triển.
Tổng hợp và biên soạn!
Admin: VINDEC