Mica Gaskets
Xem thêm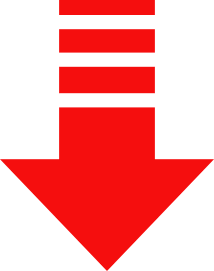 Mica Gaskets
Mica gaskets are ideally suited for thermal and electrical insulation for various heating elements used in household and industrial appliances, such as hair dryers, clothes dryers, stoves, and many applications where excellent resistance to thermal, mechanical and electrical properties are required. The mica gaskets we cut from flexible micanite plates can resist up to 1000°C heat.

This micanite gasket is usually made up of about 90% of natural mica powder mixed with 10% silicone binder. Flexible micanite plates are extremely suitable for the thermal and electrical isolation of various heating elements. We also provide an additional flexible variant.
The normal flexible phlogopite version of the mica gaskets is widely used for gaskets / mica seals (exhaust manifolds) in: petrochemical, chemical, oil and gas, fuel cells, gas turbines. The mica raw material s also used as a filler material for spiral wound gaskets or for profile gaskets.
Mica or micanite gasket material is exceptional in it resistance to high heat. At temperatures over 500 C the ideal sealing material of flexible graphite cannot be used. Flexible graphite will coke at those elevated temperatures when oxygen is present, where mica gasket material will not (500C - 1100 C).
Mica gasket material is an excellent alternative in these high temperatures (to 1100 C) applications. Some of the basics on Mica are shown below. As a gasket material, Mica can be very effective in sealing those high temp critical applications without failing due to the presence of oxygen.
Mica is a mineral, which offers a wide range of exceptional properties. You may find that some of the properties of mica could improve the different products in your range.
Mica which comes in the form of flakes is completely harmless and presents very high thermal and mechanical performances, allowing it to successfully replace asbestos gasket material in many applications.
General specification

Material:

Mica sheets and gaskets are made from aluminosilicate.

Applications:

automotive industry, in gas turbines, heat exchangers and industrial burners.

Temperature resistance °С

1000 °C

Thickness

1mm, 2mm, 3mm
Applications include but not limited to:
Supports for heating resistors (i.e. convectors).

Thermal insulation in circuit breakers and between electronic components

In large thickness, as thermal insulators for industries with large stress such as iron and steelworks, chemical, glass and petrochemical industries

Mechanical support and electrical insulator in high voltage cabins

Replacements for asbestos panels in forging machines and hydraulic presses

Automotive (exhaust manifolds)

Fuel cells; gas turbines & turbo generators.

It can also be used as filler for spiral wound gaskets or as a material for cam profile gaskets.