PVC Flooring
Xem thêm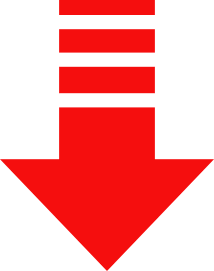 PVC flooring
Paying a major concern to safety, we offer a wide range of anti-slip floor coverings for use in an array of environments – industrial, commercial, and domestic. Thanks to special surface design our PVC anti-slip flooring offers high-quality nonslip vinyl flooring products which boast increased resistance to skidding.
All of our safety flooring solutions available have slip-resistant properties. Enhanced slip resistance is achieved by increasing the friction between the foot and the floor. The secret to our nonslip vinyl flooring is a dense concentration of deep inlaid anti-slip particles throughout the wear layer.
This means that the properties are guaranteed for the entire lifespan of the product, as aggregates are not simply added as a top coating which could wear off over time, they are inherent within the whole product.
Since the PVC anti-slip floorings are available in a broad range of colors and patterns, our nonslip flooring offers you a greater choice of designs and styles.
Coin Grip PVC flooring
Made of tough PVC, the Coin type commercial PVC flooring is an excellent option for any project! The coin pattern on the surface of this product, known as PVC coin flooring, is a very good feature because it helps with traction and safety. In addition, this PVC flooring performs well in wet conditions. PVC provides this product with a high level of resistance to the ravages of water exposure, making it ideal as a marine floor option.
Custom Cuts for a Variety of Projects:
The great thing about these commercial PVC flooring rolls is that they can be cut to any specific custom length that you desire. The rolls themselves are 10 meters long, but you can request for them to be cut to a shorter length. Since they are about 2mm thick, cutting them with a precision knife is no problem.
This way, you will have PVC flooring that fits more conveniently in your area of application. If you need flooring for the basement or have an automobile that needs floor mats, van or coupe, these rolls can be cut to the right fit.
Enhanced Traction: One of the perks of having coin flooring like this is that the risk of slip and fall accidents is greatly reduced. The coin patterns that give the roll its signature name are slightly raised. Although hard to see with the naked eye, the raised circles help to provide feet with a higher level of grip and balance. Even the PVC material itself is good for traction purposes. It is a feature that comes in handy especially when the flooring is used as a marine floor for wet areas.
Permanent or Temporary Installation: This commercial PVC flooring is a versatile product in the way it can be installed. If you have it in mind to permanently install this PVC flooring, using glue adhesives like is your best option. But not everyone is so fixed in one location. For the movers out there, double-sided tape if your best option because it is so easy to apply and remove.
Specifications:
Colors: Black, Gray, Brown
Materials: PVC
Custom Length Options: Yes
More Benefits:
PVC material helps these flooring rolls last for a long time
Coin flooring looks great in commercial and residential areas
Perfect for use as a marine floor in aquariums and other places prone to wetness
Ideal for use as gym floor mats, van floor mats, bathroom flooring, trailer floor mats, kitchen floor mats, flooring for the basement, and more
General specification
Material:
PVC
Applications:
Airports, Animal Transporters, Anti-Slip Surface, Art Studios, Athletic Flooring, Auto Shop Lobby, Banks, Bars, Basement Floor Covering, Bathrooms, Boat Floor Covering, Car Mats, Casinos, Cellar Floor, Clubs, Dog Mats, Factory Aisles, Department Store Aisles, Concrete Deterioration Prevention, Dishwashing Areas, Doggie Daycares, Dugouts, Elevators, Entranceways, Escalator Aprons, Factories, Fast Food Facilities, Fitness Floor Covering, Floor Protection, Flooring for Exercise Rooms, Flooring for a Garage, Flower Shops, Garages, Greenhouses, Gyms, Patios, Ice-Rinks, Industrial Flooring, Kennel Mats, Laundry Areas, Libraries, Locker Areas, Marine Flooring, Make-up Rooms, Medical Centers, Museums, Music Studios, Noise Reduction, Non-porous Surface, Pet Bedding, Pharmacy, Post Offices, Prison Pathways, Restaurants, Retail Stores, RVs, Salons, School Facilities, Shop Floors, Spas, Sport Flooring, Storage Rooms, Trailer Mats, Training Surface, Van Floor Mats, Vapor Barrier, Vet Facilities, Walkways, Warehouses, Wet Areas, Work-Out Floor Surfaces, Work Areas.
Hardness by Shore A
70 Shore A
Temperature resistance °С
90С
Thickness
2 mm, 3mm
Length
10000 mm
Color
Black, Grey, Brown
Technical datasheet

Anti-Slip Coin Type Matting

Diamond pattern PVC flooring
If you search for the perfect PVC flooring for commercial and industrial needs, look no further than these PVC diamond pattern plate mats. They are designed with a unique pattern which helps to add more traction to your feet. The PVC diamond plate floor mat is a very versatile flooring. It adds a tough, rugged, and professional aesthetic outlook to any store or workshop.
The diamond pattern PVC floorings are perfect for use as a shop mat for customers to safely walk around on and are ideally suited as a heavy equipment floor mat because they can handle heavy weights easily. This flooring can even be at home in kennels, making them the ideal mats for dogs and other animals. Try this industrial mats in a gym, it will add that industrial-strength aesthetic to your workout room. Buy this matting today to give your area the best flooring available!
Designed for Traction: From the very beginning, the diamond plate mats are designed with safety in mind. The diamond pattern on these mats helps produce traction for the feet walking around on it. More traction means a far lower likelihood of slipping and falling. Each raised line of the pattern has a way of "gripping" feet. Diamond plate floor mats will provide enough resistance on all sides of the feet so as to keep them secure and upright.
Great Protection: Base flooring can be very vulnerable. Wood and tile can be degraded over time due to a high volume of foot traffic and/or the continued presence of heavy equipment. After these diamond plate floor mats are being put in place, they absorb a lot of the shock and pressure of heavyweights. They take the full force while preventing the surface beneath them from feeling it. If your area contains heavy equipment, floor mat options such as the "Diamond Plate" are essential to have around.
Easy Cleaning: When you use these diamond plate mats, you will enjoy the benefit of having easy-to-clean flooring. This rubber matting features an excellent degree of moisture resistance. It will prevent nasty mold and mildew from forming on the mat. That is a very useful quality because it will allow you to easily clean the rubber mat with water and common soap without having to worry about any damage.
More Benefits:
Quality protection at an affordable rate
Easiest to install when you use double-sided tape
Features a textured backside that grips base surfaces
Excellent for use as an equipment floor mat garage flooring, warehouse flooring, factory mats, kennel mats for dogs, waterproof flooring, gym mats, shop mat, and much more
General specification
Material:
PVC
Applications:
Airports, Animal Transporters, Anti-Slip Surface, Art Studios, Athletic Flooring, Auto Shop Lobby, Banks, Bars, Basement Floor Covering, Bathrooms, Boat Floor Covering, Car Mats, Casinos, Cellar Floor, Clubs, Dog Mats, Factory Aisles, Department Store Aisles, Concrete Deterioration Prevention, Dishwashing Areas, Doggie Daycares, Dugouts, Elevators, Entranceways, Escalator Aprons, Factories, Fast Food Facilities, Fitness Floor Covering, Floor Protection, Flooring for Exercise Rooms, Flooring for a Garage, Flower Shops, Garages, Greenhouses, Gyms, Patios, Ice-Rinks, Industrial Flooring, Kennel Mats, Laundry Areas, Libraries, Locker Areas, Marine Flooring, Make-up Rooms, Medical Centers, Museums, Music Studios, Noise Reduction, Non-porous Surface, Pet Bedding, Pharmacy, Post Offices, Prison Pathways, Restaurants, Retail Stores, RVs, Salons, School Facilities, Shop Floors, Spas, Sport Flooring, Storage Rooms, Trailer Mats, Training Surface, Van Floor Mats, Vapor Barrier, Vet Facilities, Walkways, Warehouses, Wet Areas, Work-Out Floor Surfaces, Work Areas.
Hardness by Shore A
70 Shore A
Temperature resistance °С
90С
Thickness
2 mm on stock, 3mm at request
Length
10000 mm
Color
Black, Grey, Brown
Technical datasheet

Diamond Shape Anti Slip PVC flooring