Rubber-Steel Gaskets
Xem thêm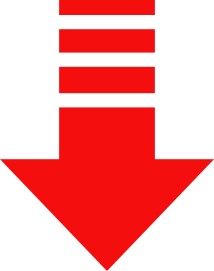 Rubber-Steel Gaskets
Rubber-steel gaskets are made of a formed rubber body with an inner steel ring. Through the vulcanisation rubber and steel insert form a stable group.
In particular, our rubber-steel gaskets are used for sealing hydrocarbons, coal, water, acids and alkalis, and air. While they can only be used in the case of comparatively low temperatures of up to 200 ° C and under low pressure conditions, there is a wide range of advantages to rubber-steel gaskets, however.
They consist of a steel ring coated with rubber (caoutchouc), which not only makes them resistant to corrosion, but also safe from media.
The optimal application scope of rubber-steel gaskets can be found wherever effective sealing of comparatively cool substances with incredibly low leakage levels, coupled with low contact forces for the screw, is required.
The application of rubber-steel gaskets is particularly recommended for scopes of application where a safe sealing with low surface pressure is necessary. Rubber-steel gaskets are made in different profiles and dimensions, according to the scope of application.
Rubber-steel-seals G-ST-flange gaskets and G-ST-P/S profile gaskets
The good cost-efficiency (reduced stock keeping, re-useability) of the G-ST gaskets is combined with excellent handling.
The latter is shaped by the rigid steel ring core – even at large nominal widths – and the non-sensitivity against unwanted stresses during assembly.
The vulcanisation achieves an extreme adhesion between the steel insert and the rubber sheathing. Shifting, separating or blowing out even at the highest stresses is impossible.
The lens-shaped base body of the G-ST-P/S profile gasket is combined with an O-ring as a static sealing element which disposes the need for a costly grooving of the flange.
The advantages of G-ST gaskets are:
Tight at even low bolt tightening torques
Compensates surface faults
Flange and screws can be weaker in their design
Angle deviations can be compensated more easily than for flat gaskets
Sheathing materials: NBR, EPDM, CSM, FPM and other materials upon request
Features
High tightness with low bolt loads
adaptable sealing surface - optimum balances of flange unevennesses
safe against shifting or squeezing of the gasket by the steel insert
Areas of Application/ Appliances
Pipeline construction, gas and water supply
rubberised flanges, plastic and GRP flanged joints
Pipelines in vacuum operation
enamelled pipeline and apparatus flange surfaces