SBR Abrasion Resistant Rubber
SBR Abrasion Resistant Rubber
Xem thêm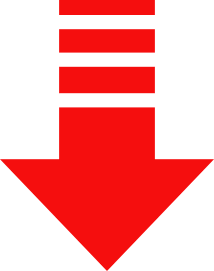 SBR Abrasion resistant rubber
This black abrasion resistant SBR rubber sheet is 60 Shore A and has a smooth finish. SBR (styrene butadiene rubber) is a synthetic rubber that provides good wear and abrasion resistance. The sheeting rubber material is with a medium-hard top that combines the abrasive resistance with a good penetration resistance and has a good bending properties.
The abrasive resistant SBR Rubber is a strong, flexible material that provides good insulation and shock absorption. Wear resistance of the rubber is the degree to which the rubber resists abrasion. Hardness is measured with scale by Shore A, which is the most common scale. 60 Shore A means the material is medium-hard for a balance of good resistance to surface penetration and good formability. A lower number means the material is softer and more flexible and abrasion resistant.
The SBR abrasion resistant rubber sheetings are used often as chute lining, pulley lagging and in sliding abrasion applications as well as in the mining equipment
Black High Abrasion Rubber - 60° shore
Black High Abrasion Rubber Grade 60° Shore is a high abrasion resistant rubber sheet material particularly suitable for applications such as snow plough rubbers, scraper blades, wipers and hard chute lining.
Black High Abrasion Rubber Grade 60° Shore is commonly used for sacrificial quarry linings and slurry handling plants, target backing curtains, fabricated parts and seals, and tank and silo linings.
It is a Styrene Butadiene Rubber with a hardness of 60° shore. Thickness' of 15mm to 25mm are available with heavy-duty fabric backing.
The SBR rubber is not recommended to be use with oils, acids, greases, fats and ozone.
The above High Abrasion rubber sheeting is manufactured from top quality virgin materials and ingredients meeting high standard of performance
Material Profile: See above
Thickness: 1.5mm to 25mm
Sheet Size: 1.4m wide in 10 and 20m rolls
Finish: Plate finish
Cutting: Standard press-tools (full steel construction advised)