SBR Rubber - Red For Hot Water
SBR Rubber - Red For Hot Water
Xem thêm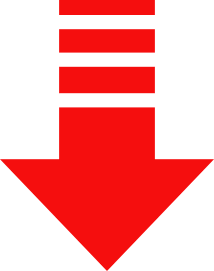 SBR Rubber - Red For Hot Water
SBR Red Rubber sheet suitable for hot water is a copolymer of styrene and butadiene with properties very similar to Natural Rubber and can be readily substituted as a low price alternative. It has generally good physical properties making it an economical gasket material.
SBR conforms easily to uneven flange surfaces, has good abrasion resistance, excellent impact strength, very good resilience and a high tensile strength. Red Rubber comes in a smooth plate finish or a textured fabric finish which will give you even better seal adherence.
It can be compounded for use as a skirtboard rubber and is often used as a lining rubber, conveyor belt cover or other extremely demanding applications. Red Rubber (SBR) is a very popular flange gasket material for hot or cold water.
SBR Red Rubber is not suited for use with oils, fuels, solvents or hydraulic fluids.
Red SBR rubber - for hot water - 65 Shore A
Material Description
The Red sheets of SBR rubber are a blend of natural rubber and styrene butadiene rubber (SBR). Able to endure physically abrasive conditions, this rubber roll material is overall harder and denser thanks to the SBR used in it. This is also a waterproof rubber sheet as it can be used in applications involving hot and cold water.
However, it is not recommended for applications that may involve excessive oils or outdoor weather conditions. It is mostly meant to physical industrial applications. The main attraction of these hard rubber sheets is their red color.
Some consumers take aesthetic value into consideration for their projects, and we aim to offer rubber roll material that is excellent both in a functional sense as well as an aesthetic sense. Keep in mind this product does have slight color variations from roll to roll.
Strong Rubber Material:
With a high durometer rating of 65-75, this red sheet rubber material is well suited to performing in industrial applications that may be physically abrasive. It is meant to be used wherever a sturdy bumper or gasket is required.
These hard rubber sheets are only moderately flexible, but they make up for this with their increased resistance to physical indentation. They are good at keeping their form, giving them a longer life for whatever application they may be used in. The styrene butadiene rubber used in this rubber sheet's construction contributes to its superior durability.
Aesthetic Appeal:
Sometimes the physical aesthetics of a product matter a lot. A particular job may call for a particular color from a component. This is why we offer this rubber roll material in red. It comes in a color variation that ranges from a darker red to a lighter red. It is simply meant to enhance the visual appeal of wherever it is used.
Waterproof Rubber Sheet:
Our red sheet rubber is excellent for general gasket material that will come into contact with hot or cold water. This is partly thanks to the mix of natural rubber and styrene butadiene rubber used to make these hard rubber sheets. Rubber by itself is a fairly water resistant material. It inhibits the growth of any organic byproducts that may form as the result of excess moisture. This blended material gives your project even greater resistance to the harms posed by hot water.
Abrasion Resistance: Excellent
Tear Resistance: Fair
Solvent Resistance: Poor
Oil Resistance: Poor
Adhesion to Metals: Excellent
Temperature Range
Low Temperature Usage: from -34°C to -40 °C
High Temperature Usage: Up to 90°C
Benefits
A popular gasket material
Available for custom fabrication
A more cost-effective sheet rubber
Works well in temperatures between -40°C and 90° C
Is able to resist anti-freeze, salts, bases, and some alcohols
Features a moderate degree of oil and ozone resistance
General specification
Applications:

applications involving hot and cold water
industrial applications that may be physically abrasive,
general gasket material that will come into contact with hot or cold water

Hardness by Shore A
60 Shore A
Temperature resistance °С
-40 °C up to 90°C
Size
1200х10000 mm roll or cut per request
Thickness
1, 2, 3, 4, 5, 6, 8, 10 mm
Color
red