Sponge NBR Rubber Sheeting
Sponge NBR Rubber Sheeting
Xem thêm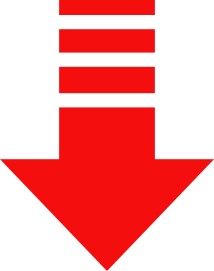 Sponge NBR rubber sheeting
Nitrile closed cell sponge NBR rubber is an excellent gasket material for sealing applications that require oil and UV resistance.
Also resistant to vegetable oil, animal oil, and mineral oil, gasoline, diesel and other aliphatic and aromatic hydrocarbons. Closed Cell oil resistant Nitrile Sponge Rubber can handle temperatures ranging from -40°C to +95°C.
Sponge NBR rubber is an excellent material for gasket applications that require a soft compressible material.
Closed Cell Nitrile Rubber is a sponge formulation that is manufactured with a continuous skin on both sides. The skin makes the sponge stronger and more tear resistant.
Even if the skin is punctured or cut, the sheets will not allow passage of air or fluid between cells. These gaskets are highly compressible, resilient, light weight and provide good thermal insulation.
Sponge NBR Sheeting
Cellular NBR sponge rubber is a type of rubber material that is formed when a foaming agent is introduced into rubber while it is being produced. The process results in an elastomer whose body features an air-filled matrix.
The resulting rubber is ultimately more compressible than normal solid rubber counterparts. This particular closed cell sponge rubber is made of NBR. The result is a fantastic sponge rubber product that is affordable and durable. It inherits the traits of its parent material in moderate levels. It is a black colored cellular rubber that works as a good general-purpose elastomer material.
Moderate Weather Resistance: This closed cell sponge rubber benefits from the presence of NBR material in its body.
Resists Light Oil Contact: Thanks to the presence of closed cell NBR rubber in this elastomer; it will be able to resist any amounts of oil. Neoprene is a synthetic rubber that is commonly used for oil-related applications.
By itself, NBR is very good at resisting the otherwise damaging effects of various oils and greases. In this blended cellular rubber, that quality is there but in a more moderate form. It will handle light oil contact with ease, but it should be noted that it will hold up very well against heavy oil contact.
More Benefits:
Temperature Range: -30° C to 110° C
Moderate durometer rating of 40-60
Sheets available in size of 120 cm width
Ideal for use as a general purpose type of rubber
A blended closed cell sponge available at affordable rates
Application:
Sponge rubber sheets are used for the manufacture of soft seals. Other applications of sponge sheet include the damping of vibrations and noise or clearance adjustment.
General specification
Applications:
Sponge rubber sheets are used for the manufacture of soft seals. Other applications of sponge sheet include the damping of vibrations and noise or clearance adjustment.
Temperature resistance °С
-40 °C up to 110°C
Size
1200х10000 mm roll or cut per request
Thickness
1,5 - 50 mm