Standard EPDM Sheet 60 Shore A
Standard EPDM Sheet 60 Shore A
Xem thêm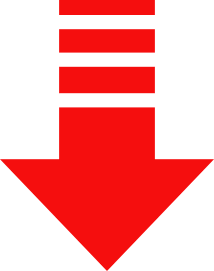 Standard EPDM Sheet 60 Shore A
EPDM rubber (Ethylene Propylene Diene Monomer) sheeting has an excellent resistance to weathering, ozone and UV exposure. The EPDM rubber can stand up to 45º C to +120º C.
The standard 60 deg Shore A EPDM sheet is highly recommended for applications where the elastomer will have excessive exposure to the environment.
The sheets of EPDM rubber 60 Shore A provide excellent chemical resistance and dynamic properties. EPDM rubber sheet material is considered a non-oil resistant material.
The resistance to polar substances and steam of EPDM rubber are also good. EPDM rubber sheet Shore 60 has excellent electrical insulating properties. It has good resistance to ketones, ordinary diluted acids, and alkalies.
Standard EPDM rubber sheets - 60 Shore A
This is a high grade EPDM sheeting Rubber (ethylene propylene diene monomer rubber). The EPDM rubber's properties give it a wide range of applications. EPDM sheeting's main property is its excellence to resist weathering, heat and ozone effects, hence its regular usage for roofing, seals and other outdoor applications.
EPDM rubber sheeting is used in seals, pond liners, washers, electrical insulation, gaskets and many other applications.
Outstanding weather/ozone resistance
Wide range of uses
Long lasting
Range of thicknesses
Smooth finish
| | |
| --- | --- |
| Good Compression set | High Temperature Resistant |
| Weak acids and bases resistant | Weather Resistant |
| UV Resistant | Ozone Resistant |
We stock also other grades of this product:
Economy Grade EPDM sheeting, White FDA approved EPDM sheeting, High Temperature EPDM sheeting. Please contact us for details on any of these other grades or any other grades required that are not listed.
Specifications
---
| | |
| --- | --- |
| Material | EPDM |
| Application | Weather/Ozone, High Temperature |
| Shore Hardness +/- 5º | 60 |
| Thickness | 1mm, 1.5mm, 2mm, 2.5mm, 3mm, 4mm, 5mm, 6mm, 8mm, 10mm |
| Resistance to | Please Call |
| Colour | Black |
General specification
Applications:
seals, pond liners, washers, electrical insulation, gaskets and many other applications.
Temperature resistance °С
-40 С - +120 С
Color
Black
Technical datasheet

EPDM sheeting Shore 60 A - TDS