White NBR Rubber For Foods
White NBR Rubber For Foods
Xem thêm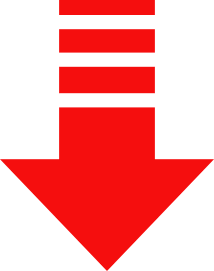 White NBR Rubber for foods
White Nitrile Rubber for foods is sturdy enough to handle suction and discharge for food and dairy products. It withstands temperatures of -40°C to 100°C.
White Nitrile NBR sheeting is known for its high resistance to animal fat and vegetable oils. Nitrile (Buna-N, NBR) is typically white in color.
The white NBR rubber for foods is made from odorless and tasteless compounds and can be used in applications involving transfer of oily substances.
The white oil resistant NBR rubber has an approval for use in multiple applications in the beverage and the food industry. It's suitable for places where the food comes in direct contact with the rubber. The NBR with food approval is intended for repeated food exposure.
White Oil Resistant NBR Rubber Sheeting for foods - FDA
Features
White Nitrile Rubber is a premium food-grade synthetic rubber made from 100% Nitrile polymer. It is specifically designed to display superior resistance to food fats and oils. Manufactured from ingredients approved by the FDA (Food and drug administration) it is non-marking and suitable for applications that require long term contact with food.
| | |
| --- | --- |
| Oil Resistant | High Temperature Resistant |
| Non Permeable | Food Safe - FDA approved |
| UV Resistant | Ozone Resistant |
An alternative to black colored elastomers, white nitrile rubber with FDA approval shares all the great physical and chemical properties of normal nitrile material except for its color. It is an excellent oil-resistant rubber that can endure in the presence of various oils and greases. Also known as Buna-N rubber, this White NBR nitrile rubber sheeting version is usually chosen for its aesthetic value and non-marking characteristic.
We recognize the fact that some applications may require a white-colored component for the sake of appearance, and at other times for necessity. Whatever the reason, we bring to the market white-colored nitrile rubber that is available for custom fabrication.
Non-Marking, Professional Aesthetic:
While other rubbers often come in a standard black, we offer a white-colored alternative. White NBR nitrile rubber sheeting is meant to give an application a sleek, modern, and professional appearance while functioning the way a proper nitrile elastomer is supposed to.
Even more importantly, a white elastomer is a non-marking material that will not leave any marks or stains on the objects it comes into contact with. The white-colored nitrile is suitable for use in cosmetics, grocery stores, and medical applications where white is better suited for aesthetics than black.
White Oil-Resistant Rubber:
Nitrile, or Buna-N rubber as it was originally known, was developed to be an oil-resistant alternative to natural rubber back in the years after World War I. Nitrile material is still used today whenever good oil and grease resistance is needed. White nitrile can resist organic and synthetic oils. While other types of elastomers can degrade when exposed to oils and greases, nitrile rubber can keep its form and integrity, making sure that it does its part to keep your application functioning.
Custom Fabrication:
This White NBR nitrile rubber sheeting is available for custom specified fabrication. It comes in thickness gauges from 1 mm the way up to 10 mm. You can also specify to us the specific length you require from your oil-resistant rubber sheet. A customized sheet of white nitrile is great for general gasketing and sealing applications.
More Benefits:
Also available in black
Excellent resistance to some oils and chemicals
Can operate in temperatures between -20° C and 80° C
Blend of nitrile, neoprene, and styrene-butadiene rubbers
General specification
Applications:
While other rubbers often come in a standard black, we offer a white colored alternative. White nitrile is meant to give an application a sleek, modern, and professional appearance while functioning the way a proper nitrile elastomer is supposed to. Even more importantly, a white elastomer is a non-marking material that will not leave any marks or stains on the objects it comes into contact with. The white colored nitrile is suitable for use in cosmetics, grocery stores, and medical applications where white is better suited for aesthetics than black.
Temperature resistance °С
-40 °C up to 80 C
Size
1200х10000 mm roll or cut per request
Thickness
1, 2, 3, 4, 5, 6, 8, 10 mm
Color
White
Technical datasheet

White Food Safe - FDA - Nitrile NBR Rubber sheet- 60 Shore A